How ceiling subwoofer elevate sound performance with budget ceiling speakers (or wall fashion speakers)
Date: 2018-04-07 Clicked: 3601
How ceiling subwoofer speaker can elevate whole sound performance with other ceiling speakers or fashion speakers?
The audio contractors were often asked to finish a commercial sound system for shop, supermarket, coffee bar or offices with budget expense but requires high demands on the quality of sound.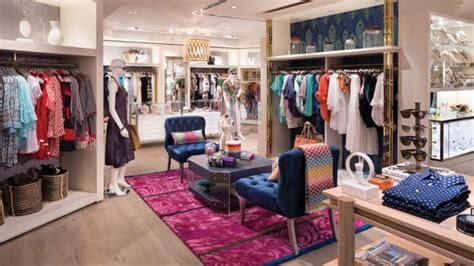 That makes headache to contractors or installers for audio space, sometimes take hours, days or even weeks to negotiate with customers. The clients want to get an ideal sound performance while spending less money on it, and audio contractor or planner couldn't do because of one simple principle "you get what you pay for", otherwise, they wouldn't take the job for this sound system project.
Well, sometimes, it is difficult to judge what is a good job for the sound system, except clean wiring and safety operation, etc, it depending on a lot of things, including the mood your customer having at the moment. But, forget those things you can not control, focus on the things we can do with it, what devices you have chosen, take a close study on the specification of products, are the speakers give fair sound covers good enough areas in correct replacement? What is the average sound frequency could reach?
Put other factors aside, that's talk about the sound frequency covers the desired space, it is the main thing that customers could feel for the sound system.
Many budget pa ceiling speakers or wall mount speakers adopt full range speaker driver, or 2-way driver, and speaker size at 2 inch, 3 inch, 4.5 inch, 5.25 inch or 6.5 inch or even goes to 8 inch speaker.

The power isn't very loud if the budget cost is limited, say 3W, 6W, 8W, 10W, 15W, 20W to 30W maximum RMS power. The speaker price normally less than USD20-30 dollars. These ceiling speakers or wall mount speakers are used at most large quantity and performs ordinary sound or notification, just allows people can hear it. The speaker generate mid-range and high-range frequency sound, at about 80-20KHz frequency response. In that way, the clients for high demand of sound quality may not satisfied with bass absence.
However, it can be solved by adding little more expense on ceiling subwoofer in the system, a low profile in ceiling subwoofer will change the sound performance tremendous in a sudden.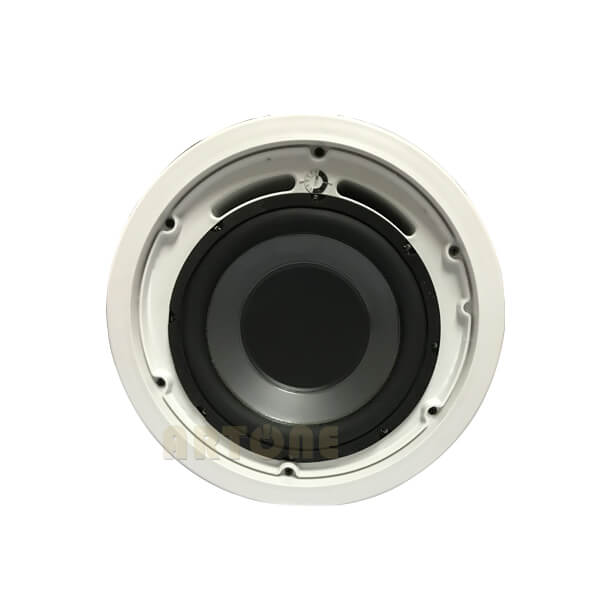 The subwoofer will provide additional sufficient low-frequency of sound to the room, as the speaker is installed in high ceiling, or mounted suspended near ceiling, it will not give extraordinary looking from rest of ceiling speaker or fashion speakers. But will continuous giving 30-250Hz low frequency bass sound to the completed space.
Take ARTONE ceiling subwoofer CS-910 & CS-918 for example, they are versatile ceiling speaker design with 70V, 100V line input and low impedance connection compatible as well. Thus, it can be used in different environments or applications for commercial sound system purpose, like meeting room, boutique store or shops, conference rooms, gym sports area, wine club or pub, restaurants, etc.
Remember to pay attention to its power, although both these 8 inch CS-918 subwoofer and 10 inch CS-910 has power taps, and available to adjust power to 1/2 or 1/4 level, the main power of which at 80watts (CS-918) and 240Watts (CS-910), please check if your power amplifier or AV receiver is powerful to handle it when using the speaker at maximum level.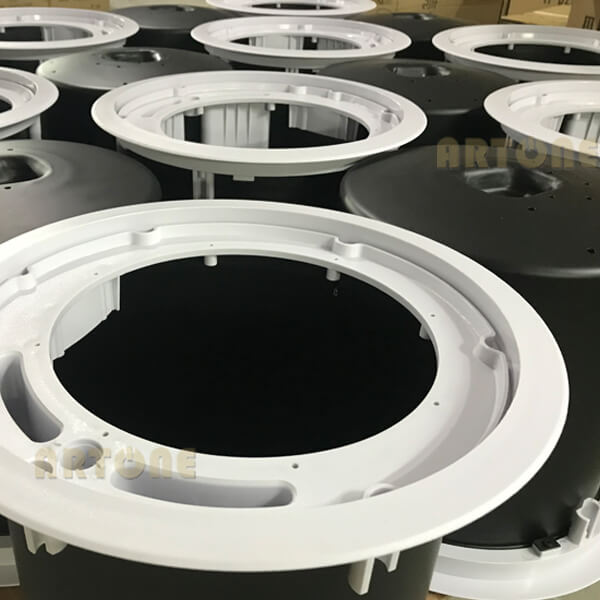 Here are the specification of two ceiling subwoofer mentioned above
| | | |
| --- | --- | --- |
| Ceiling Subwoofer | In Ceiling Subwoofer CS-910 | In Ceiling Subwoofer CS-918 |
| Speaker driver | 10 inch ceiling mount subwoofer speaker | 8 inch ceiling mount subwoofer speaker |
| Power/Power taps | 240W/120W/60W/4ohm | 80W/40W/20W/8ohm |
| Line voltage | 70V/100V/4ohm | 70V/100V/8ohm |
| Sensitivity | 88 dB | 84 dB |
| Frequency Response | 40~200Hz | 75~250Hz |
| Material & Finish | White ABS frame / black speaker enclosure | White ABS frame / black speaker enclosure |
| Cutout size (mm) | 330 mm | 245 mm |
| Weight (kg) | 11.5 kg | 6.9 kg |
Both subwoofer ceiling mount speaker can be used in sound installation system for
public address system
, commercial pa sound system or conference meeting audio or home theather 5.1, 7.2.2 cinema subwoofer needs.
Please read more about separated speakers in the link below
10 Inch Subwoofer Ceiling Speaker CS-910
http://ampspk.net/products/10-inch-100w-bass-subwoofer-100v-70v-pa-ceiling-mount-speaker-cs910.html
8 Inch Subwoofer Ceiling Speaker CS-918
http://ampspk.net/products/best-100v-commercial-audio-8-subwoofer-speaker.html
At last, these ceiling subwoofer speaker will need to work with other small ceiling speakers, economy speakers, or budget wall mount speakers, low cost fashion speakers together. It will give full frequency to sound system and fill up the empty bass which other speakers don't give. It is suggest use this passive in ceiling subwoofer speaker each in a 20-30 sqm zone, so each zone can be well covered by the bass sound.
If people find the strong bass makes her/him not feeling good, simply adjust the volume down little bit by select on the power taps on passive subwoofer, or adjust the output level from AV receiver, power amplifier or audio mixer, to a proper sound level.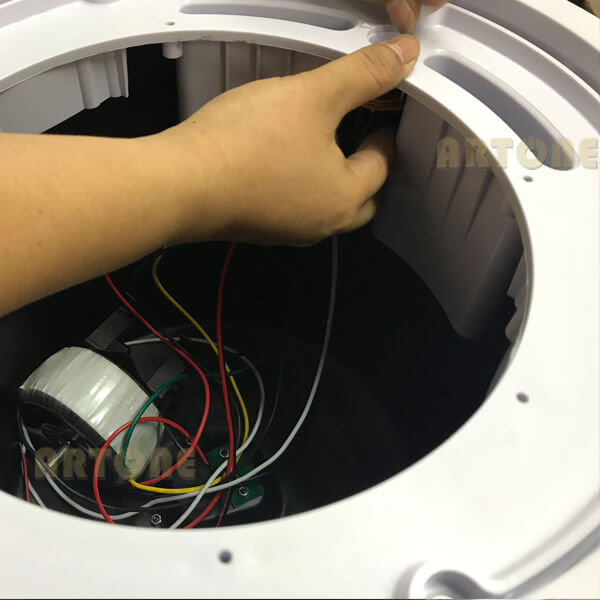 By adding a ARTONE ceiling subwoofer CS-918 or CS-910, will elevate the sound performance to a completed different level while adding a little cost to the sound system. It is ideal for budget audio system or update sound system in old premises or buildings. The subwoofer ceiling speaker price is not that high as you might think.
You are warmly welcomed to contact us if you have any question encountered in installation or need advisory, we'd be happy to help with.