The insider's guide to PA conference outdoor column speaker system
Date: 2019-05-08 Clicked: 3455
The instruction guide to column speaker
Line array speaker is made up of a number of identical loudspeaker elements mounted in a line and fed in phase, to create a near-line source of sound. Column speakers function similarly to line array loudspeakers, they also feature multiple drivers, arranged vertically, but take the form of a single narrow cabinet.
Mentioned of column speaker, several famous brands maybe known to all, like JBL column speaker, outdoor column speaker RCF, Bose column Speakers, TOA speaker, etc. Some speakers are designed in waterproof for exterior public address system, some for indoor BGM or sound paging, some giving purpose for portable audio system or small stage show. Here we mainly guide readers to the china factory column speaker in fixed mounting for PA, conference, meeting room, worship places, school sound system, mosque loudspeaker needs, bus stop, train station, airport application and so on.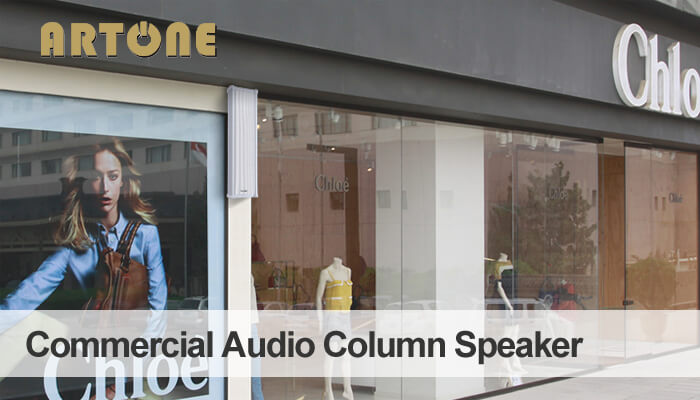 What is PA column speaker made of?
The complete loudspeaker manily consists of speaker driver units, sustain cardboard, transducer. speaker cabinets and covers, the speaker in 100V will need transformer, and speaker cables connecting each other drivers to the last.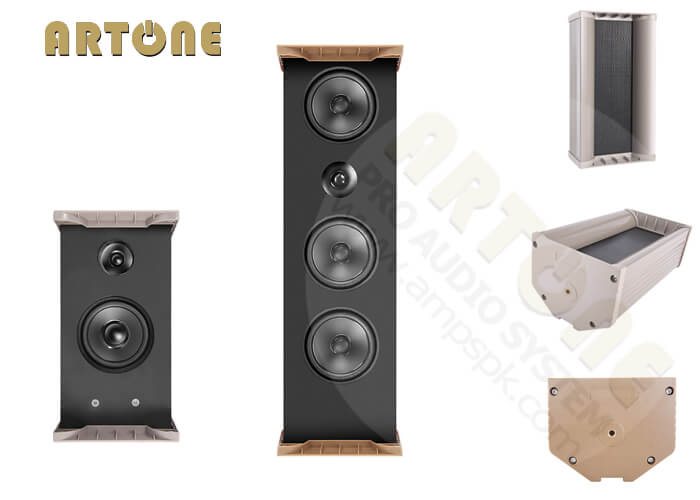 Speakers are various according to different power and different needs. Usually drivers goes from small 2 inch to 6 or even 8 inch, handilng the power from 6 watts to 300W with different components.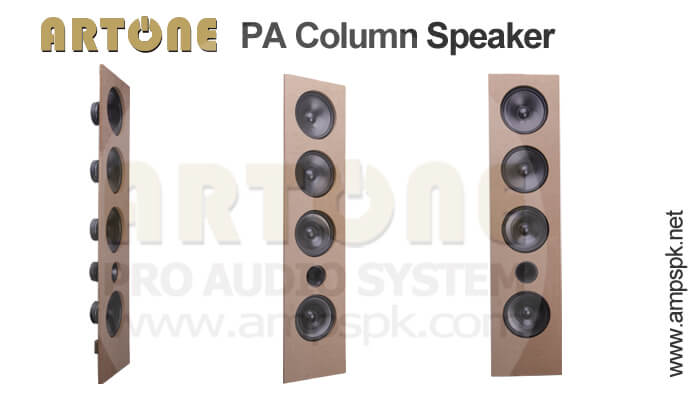 However, it is not always the case, take ARTONE slimline column speaker for example, the TZ-720 to TZ-780 series or TZ-801 to TZ-804 product series, unlike model TZ-110 to TZ-144, it is large power column speaker, but designed in a small and compact size.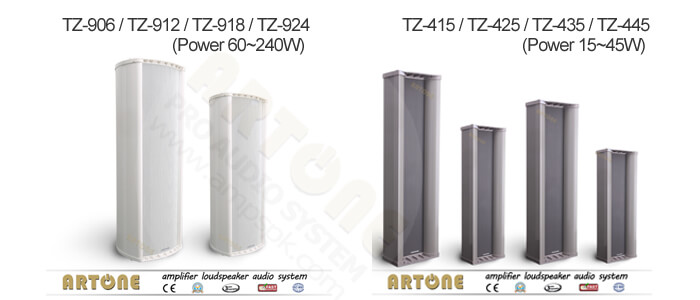 How column speakers made in china factory
China column speaker manufacturer ARTONE's factory has ability to produce about 10,000 pieces per month, keeping at good quality sound and QC tested loudspeaker.
As an experienced OEM/ODM china loudspeaker factory, ARTONE always put the quality in the first place, and served hundreds of customers from different countries.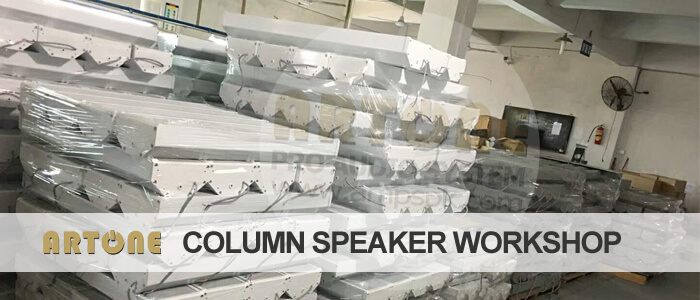 For most outdoor use column speakers adopt aluminium structure, with proper treatment in powder coating process, it is water-resistant and against humid weather. As it comes to indoor sound reinforcement, more option can have with other type of speakers, it is often to select MDF wooden speakers or plastic ABS speakers for interior audio system.
Which column speaker do i need for the sound system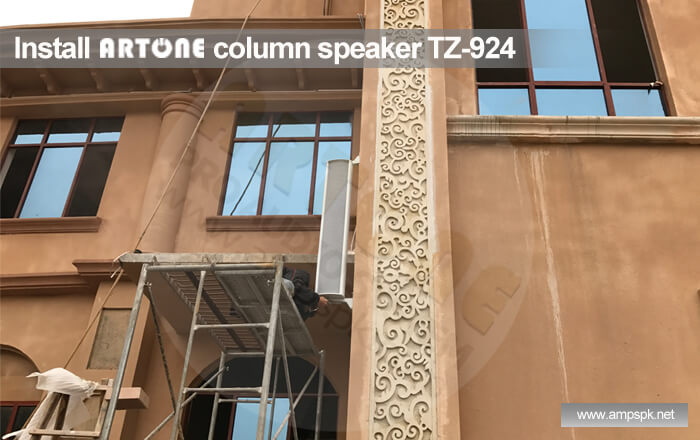 The column speakers differs one from another, some are good for install outside, it will need to be totally waterproof, while some are good for background music, it shall be considered as hifi design way, on other conditions, it is using for commercial audio, like public address system, need to give broadcast in clear and brighter sound, in this way, people will not be blocked from emergency notification or any paging information from center of building (see TZ-720/740/760/780 in this range). Of course, there's special requirements for meeting or conference, even for worship places, it needs sound be controlled or limited to give more attention to people's voice, then speeches shall be heard clearly (see column speaker TZ-446 in this range).
Welcome to cooperate with us, OEM/ODM are welcomed as well, contact us here.