Training room best array column speaker for conference seminar hall sound system TZ-446
The line array column speaker TZ-446 is a compact design wall mount speaker for commercial or business sound system. It is adpot 4 piece of high quality 3-inch full range speaker driver, maximum coordinate the high, middle and low frequency in appropriate way.
It is easy to install the array column speaker to the wall, use the mounting bracket attach to the rear side of speaker, and adjust the angle to the wall surface. The column speaker sound phase will lead to audience in the most ideal performance.
Unlike other PA outdoor column speakers, TZ-446 is made of anti-corrosion ABS body, it is mainly install in school, lecture room, classroom, mosque, conference room, seminar hall, hotel lobby area, museums, meeting room sound system.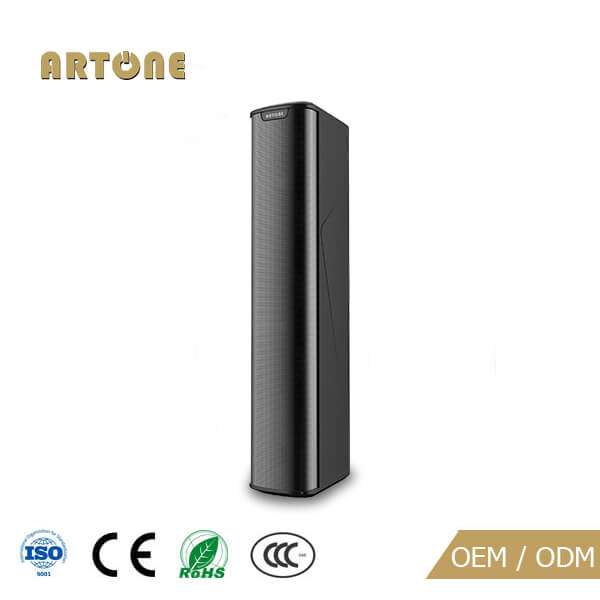 Features:
High end 3''

driver unit x 4;

Rated power 60 Watts, max power 120 Watts;

Input voltage 70/100 Volt, power tabs at 30W, 15W power or 8Ω;

Sensitivity 94±3 dB;

Frequency Response 100~15KHz

Wall mount speaker with strong bracket;

Strong ABS material body;

Dimension 528x150x100mm

Weight:3.7kg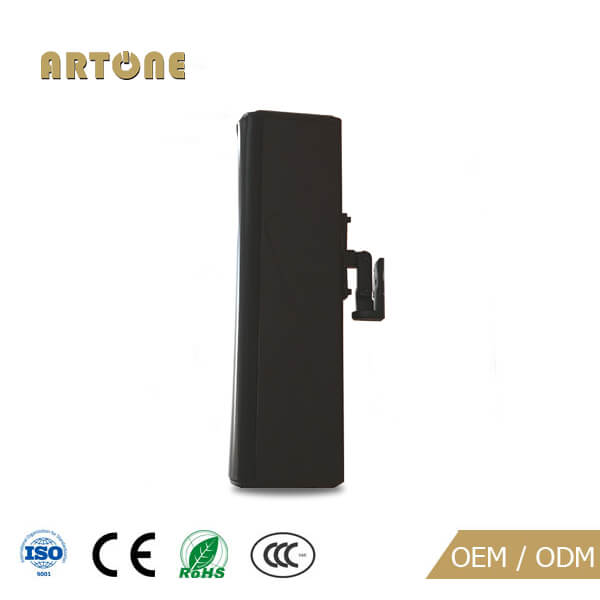 Specification:
| | |
| --- | --- |
| Product Item. | Conference Sound System Column Speaker TZ-446 |
| Rated Power / Max Power | 60W / 120W |
| Speaker | 3'' driver x 4 |
| Input Voltage | 70/100V Line and power tabs at 30W, 15W power or 8Ω |
| Sensitivity | 94±3dB |
| Frequency Response | 100-15KHz |
| Mounting Way | Wall mounting speaker for background music or conference meeting room |
| Colour | Black / White (option) |
| Dimension | 528 x 150 x 100 mm |
| Weight | 3.7 kg |